Quality cupboards through perfection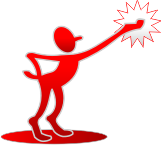 ________________________________________________________________________________________________________________
OUR PRODUCT RANGE IS VAST
This is only part of our range and services, we have plenty more in our showroom and on request.
Cut and edge of melamine with PVC edging.
Melamine doors, solid and semi-solid doors, Duco doors, wrap doors, veneer doors, paint technique doors and Rubio monocoat doors.
Kitchen and bedroom accessories.
Kitchen tops, Caeserstone, Neolith, Pro Quartz and Solid Wooden Tops.
Laminate and vinyl flooring.
PRESSED WOOD
Stockists of Novalam and Mela Wood range with matching PVC edging.
Click on logos for more . . .
LAMINATE & VINYL FLOORING
We have an extensive range, please feel free to come to our showroom for ideas and more of our range.
Besides extraordinary designs, we offer authentic wood feel for every decor situation.
Click on logo for more . . .

KITCHEN & COUNTER TOPS
We offer the highest quality granite and engineered stone in a wide variety of colours and finishes. Products available in 20mm and 30mm in random slab sizes tested to stringent international standards guaranteeing the client a flawless quality product.
Click on logos for more . . .
KITCHEN & ACCESSORIES
As development partner and systems supplier to the furniture industry, GRASS has been creating products which inspire its customers for more than 65 years. GRASS slide and drawer systems, hinge, flap and corner cabinet systems are brand name products that move the furniture of prestigious brands.
Our customers in the furniture industry and in high-quality craft workshops rely on us.
We accept this responsibility and make sure that our fitting systems give many years of faultless function.
Click on logos for more . . .